Collection:

Claudio Lugli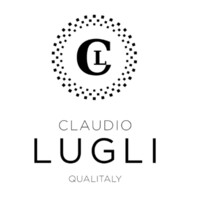 Claudio Lugli shirts are made in Italy of the highest quality cotton & linen with intricate stitching and other details. They are designed with unique and vibrant prints to celebrate individuality. Claudio Lugli shirts are an expression of the wearer's passions and therefore champion brave designs and striking colours that are showstoppers. Examples of these designs are shirts covered with racing cars, Marilyn Monroe, electrical guitars, skulls and other whimsical designs. Claudio Lugli shirts have a strong fanbase, many who are repeat buyers.
Claudio Lugli shirts are equally fine to pair with casual jeans as with formal wear. Sizing is fitted so you may require one size larger than you usually wear.
M= 15-15.5" collar; 38-40" chest.      L= 16-16.5" collar; 40-42" chest.   
XL= 17-17.5" collar, 42-44" chest.     2XL= 18-18.5" collar, 46-48" chest
3XL= 19-19.5" collar; 48-50" chest.